I always find that unless you live down under or in a country that is temperate year round, then November is the month when you suddenly realise that summer has truly disappeared for the year, temperatures drop dramatically and festivities like Halloween and Bonfire Night bring that gorgeous Autumn feel.
With this though comes the realisation that it could be a long, long time until you feel the warmth of the blazing sun on your skin again.
Crisp winter mornings with frost and blue skies are enough to give you a beautiful fill of the gorgeous yellow sun, but certainly won't warm your core and bronze your skin.
So with that in mind, if you are lucky enough to be in a position to jet off for some winter sun, then where are the hot spots (quite literally!) that you can be guaranteed some beautiful sunshine to laze by the pool or the beach to and that allows you dig out that summer wardrobe just one more time in 2018?
Canary Islands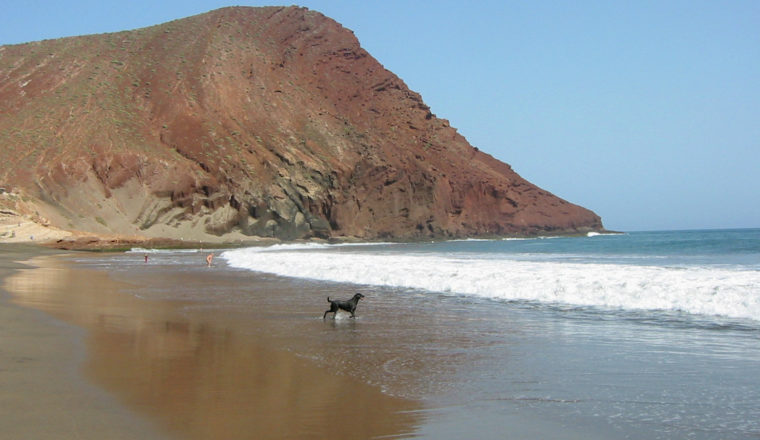 If you are UK or Europe based then the Canary Islands offer winter sun that doesn't mean having to trek halfway across the globe.
Expect temperatures of low 20's during the winter months, warm enough for beach days but not so hot that you'll be uncomfortable.
With some spectacular beaches, rugged volcanic terrain and a wealth of activities, it's no wonder that the Canary Islands are a super-popular holiday destination.
Expect things to be a lot quieter though during the winter months because of the far lower numbers of tourists, however resorts will still be open and busy.
A bonus to the quieter winter months are also the near empty beaches that you'll discover, laze around all day on your own private stretch of winter paradise.
Tenerife generally gets the most sunshine in the winter months but you can't go far wrong with any of the Canary Islands if you are looking for winter sun.
Goa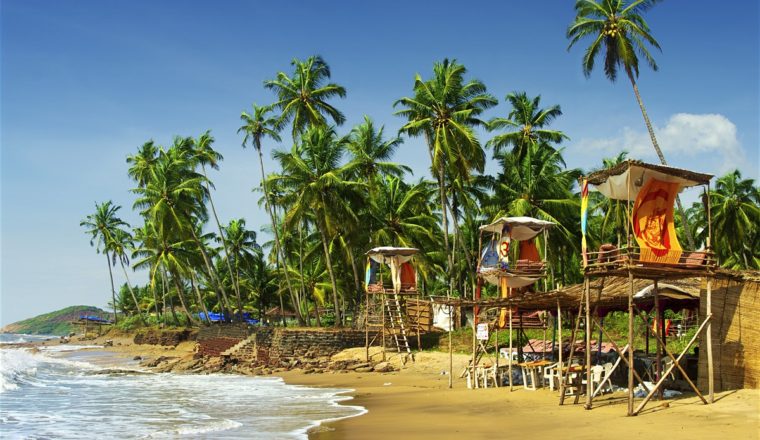 Winter means peak time in Goa, India; all day sunshine, moderate temperatures and a busy and bustling atmosphere all day and night!
Goa is a magical place gifted with some of the most beautiful beaches in India, lots of greenery and the most chilled out people in the country.
Goa is synonymous with fun and relaxation and makes for a great winter sun break.
Once December hits, people from the northern parts of the country flock to the warm and sunny beaches of Goa to rid themselves of the blistering cold so it can be busy, but the buzz is also what lures people to this part of the world.
Enjoy loads of different types of water sports here including windsurfing and scuba diving if you enjoy getting underneath the waves.
The best places to enjoy water sports in Goa in December are Dona Paula Bay, Candolim Beach and Cidade De Goa.
If you are a home-bod at christmas and are worried about missing out on the festive cheer then there's really no need to worry – being a Christian dominated area with historical churches and rich Christian tradition, to be on a winter sun holiday in Goa during Christmas time is spot on.
The place is transformed into a dizzying state of festive fervor which everybody loves to get involved in.
Old Goa is wonderful in December with all of its beautifully decorated churches, many stalls selling homemade chocolates and cakes and the generally infectious atmosphere surrounding the christmas period.
Cape Verde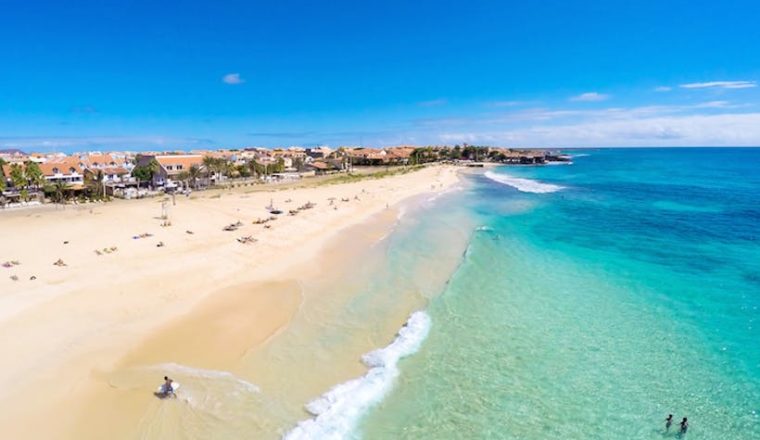 Cape Verde is a cluster of volcanic islands off the northwest coast of Africa and if you are thinking that you are pretty unfamiliar with this beautiful spot then you aren't alone.
Cape Verde is still a surprisingly underrated and undiscovered destination yet is blessed with some truly amazing beaches with tall dunes and clear tropical seas.
The people are friendly and warm – just like the climate and for these reasons it is a perfect spot for some gorgeous winter sun.
The warm climate, the lack of rain and the gentle, hot winds blowing from Africa make things very pleasant here, enjoy lazy beach days as you soak up some vitamin D.
During December, daytime temperatures are usually around 25 degress.
Costa Rica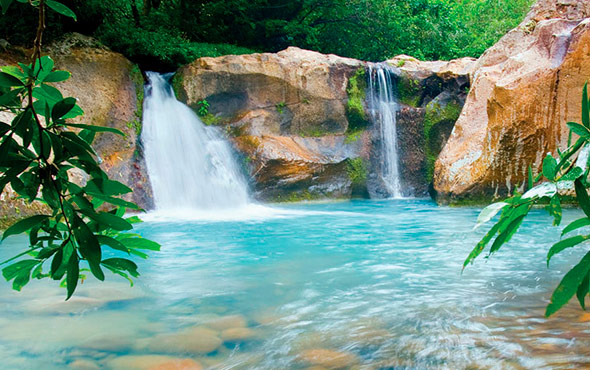 BEAUTIFUL Costa Rica is as much a feast for the eyes as it is for the heart.
Voted one of the happiest places on the planet and living by the Pura Vida mantra meaning 'pure life' or 'simple life' you will fall in love with this places if you choose it for your winter sun break.
It's a whole lot easier to get to Costa Rica since BA started flying direct to San Jose which means less travel time and with over 25% of the land being dedicated to conservation and the wildlife it is truly an awe inspiring place.
Summer time is January to April and winter May to December and although the temperatures won't drop too low even in winter time it can rain a fair amount, so your best to book your winter sun holiday for after the new year if you do plan to visit Costa Rica.
With miles of beaches on both the Pacific and Caribbean coast, rainforests, cloud forests and active volcanoes, there is so much to see and explore on this most magical of islands.
Mexico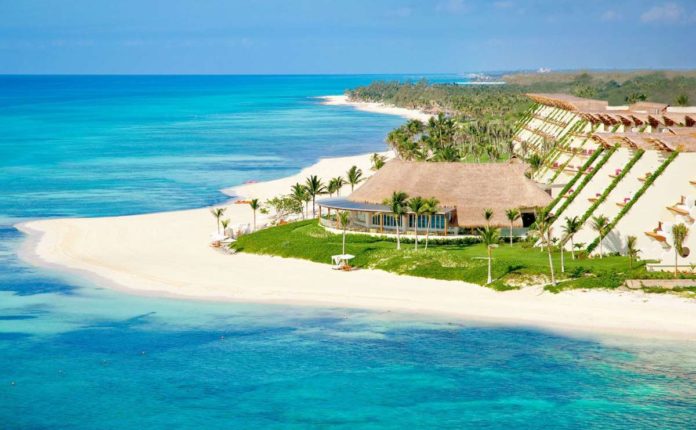 The Riviera Maya in Mexico is abundant with mangroves and jungles of iridescent green, turquoise seas fringed by beautiful reefs, and underground waterways with deep blue pools.
If you are dreaming of tropical paradise and winter sun, then step this way.
After your long haul flight you'll want to relax, sip cocktails and generally get into holiday mode, and that's exactly what you will do when you arrive.
Set on the Caribbean coastline of Mexico's northeastern Yucatán Peninsula you'll find beautiful resorts and long, stunning beaches.
To the south, Tulum is home to yoga retreats and the preserved ruins of an ancient Mayan port city, perched on an outcrop above a white-sand beach.
There is something for all tastes and all budgets in Mexico and its a perfect spot to grab some winter sun.