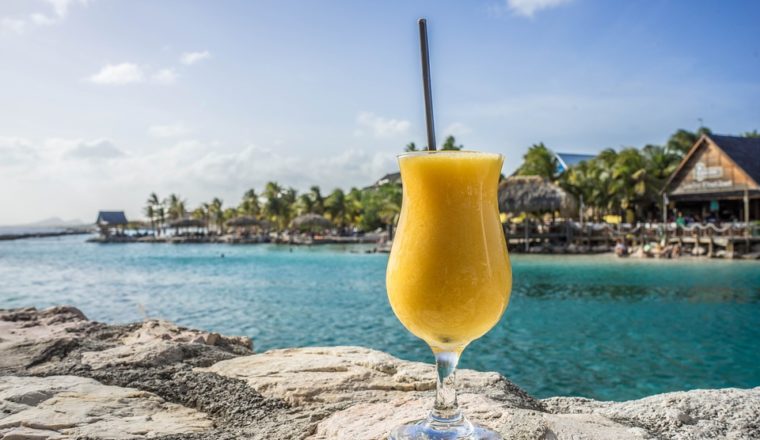 Some of us are just sun lovers through and through, we will do whatever we can to be in the warm weather and will spend a lot of time and money chasing the sun.
We've come up with our top parts of the world to visit month by month to make sure that you have year round sunshine!
January – Thailand
January is peak season in Thailand and there is a reason for that — the weather is great. Both the Gulf and Andaman coast will be seeing a lot of sunshine with very infrequent rain. Temperatures are usually mid to late 20's bu can certainly get hotter.
No destination within Thailand is off limits during this months so those of you chasing the sun can opt for any part of Thailand.
We'd recommend heading to the beach destinations in the south which are just incredibly beautiful.
February – Sri Lanka
For beautifully warm and dry weather, February is the perfect month to visit the island nation of Sri Lanka. With high temperatures and plenty of sun sandwiched in between the rainy seasons, you'll find amazing weather.
Sri Lanka is an incredible country, desribed by many as a more chilled out India, you'll find beautiful beaches, super friendly locals, delicious food and an abundance of wildlife including the option of going on safari.
Visit Sri Lanka when chasing the sun in February and we guarantee you'll fall in love with this country.
March – Florida
Florida lies in the southeast of the United States, close to the Tropic of Cancer. It's nicknamed the 'Sunshine State' because of its great weather and year round high temperatures. March is slightly cooler than other months and is also the driest month of the year which makes for a lovely climate and a great time for you to visit.
April – Galapagos Islands
The Galapagos Islands are the perfect spot to jet to in April with particularly calm and clear seas making for some incredible wildlife encounters. Sightings at this time of the year include turtles, marine iguanas and sea lions.
April in the Galapagos can also be a bit kinder to the bank balance with it being  the shoulder month between the low and high seasons.
The weather in April is lovely and warm with plenty of sunshine and lower levels of rainfall than in March.
May – Morrocco
This African gem gives you a real taste of the exotic, sun on your skin and plenty to explore. Spring is one of the best times to visit before the summer sun sees the mercury rocket to a sweltering temperature.
Explore Marrakechs souks, squares and palaces, visit the Atlas Mountains, gorge on all the tagines or visit the blue village of Chefchaouen; there is so much to do.
June – Caribbean
No matter where you visit in June, the Caribbean is warm, sunny and bright.
Because many schools in the US are still in session for half of the month, destinations in the islands are still offering low-season rates so you won't need to spend a fortune.
Even the northern islands experience mid-summer temperatures during this time of year making it the perfect time to hit one of the many beaches in the Caribbean, which are typically empty as there are fewer tourists.
July – Bali
A beautiful island within the Indonesian archipelago, Bali enchants visitors with its vibrant character and tropical charm.
Trips to Bali offer the chance to explore an incredibly diverse landscape; culture and history combine seamlessly with beautiful beaches and jungle forests and there are many adventures to be had.
During July the weather is at its driest and temperatures are nice but not too stifling or humid so chasing the sun to Bali in July is just ideal.
Aug – Hawaii
August is a time for warm weather, calm seas and less rain than many other months of the year, making it the perfect time to visit Hawaii for those chasing the sun.
Soak up some sun on one of the many stunning beaches, dive with sharks, visit the volcanoes, go hiking in the beautiful countryside or take yourself off for a days cycling and get lost in the beauty that is Hawaii.
September – Canary Islands
Dubbed the 'Islands of Eternal Spring' for their pleasant year-round climate, the Canary Islands are a group of beautiful Islands located in the Atlantic Ocean.
The weather changes slightly depending on which island you visit however in general all islands have sunshine all year round, with temperatures at their peak in September, so head this way those who are chasing the sun!
September sees fewer crowds too as schools kick back in, making it a great time to visit the Canary Islands for relaxing days at the beach or by the pool.
October – French Polynesia
This cluster of 118 beautiful islands scattered across the South Pacific has to be seen to be believed.
If you're looking for the laid-back island lifestyle then French Polynesia is the place for you. With lush green peaks and infinite shades of blue water, it's the true definition of paradise.
Spend your time island hopping, hiking, exploring volcanoes, discovering the sea life or relaxing on the white sandy beaches
November – Cuba
The Caribbean's largest island has long been a solid option for a winter escape  thanks in part to the broad beaches on its north coast, within easy reach of Havana.
November is a calm month in the Cuba before the tourism high season hits in December with temperatures sitting at a balmy mid 20s. Those chasing the sun will find it warm enough to sit out and bask in the sun, while not being too hot and sweaty to go off exploring.
Stroll the beautiful beaches, take a Havana city tour, visit Morro Castle, visit a cenote and just soak up the incredible atmosphere that Cuba seems to exude,
December – Australia
There aren't many places in the world that are hotter and more sunny that Australia in December. Summer is in full swing and Australia really does summer well.
Finding good beaches is never going to be a problem in this country, all major cities are based on the coast and the beaches are heavenly; clean, beautiful sand, stunning water, waves for surfing and wildlife like whales and dolphins.
A few of our favourite spots:
-Honeymoon Bay in New South Wales, a beautiful,secluded spot 10 km in length and one of the most stunning places in the Jervis Bay area.
-The Cumberland River in Victoria is a perfect place for those wanting to get lost in nature.  Relish in the stunning views of the Great Ocean Road and head past Lorne another 50-odd minutes inland
-Heading over to Western Australia, a little over halfway between Perth and Bunbury you'll find Yalgorup National Park and a stunning little spot called Martin's Tank; a hidden camp spot off the Forrest Highway nestled among the peppermint wood trees and trickling creek water, with stunning Preston Beach just a short drive away.