Grading
At World Walks we have a walking holiday for everyone; our selection of holidays is vast and if there is something which you would like to do differently we are always happy, wherever possible, to make changes to the itinerary to suit you. We are able to shorten or lengthen sections on most of our walks to make the holiday easier or more challenging for you.
It is always difficult to grade a walk, because what is easy to one person may be difficult for another. Sometimes a walk may have short distances each day but the terrain may be difficult or the ascents and descents steep and/or long. Equally some walks have long daily distances to walk but on easier terrain. Both walks are difficult in different ways.
We have done our best to give you a very good idea of what to expect from each grade. Below you will find an explanation of our holiday grades to give you a better idea of the level of walking each holiday features.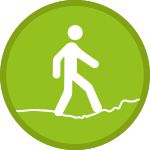 EASY
Generally low-level walking through fields and woodland, with few ascents and descents, perhaps some rolling hills and the occasional long day (up to 16km/10 miles). A good example of one of our Easy walks would be The Best of the Cotswolds.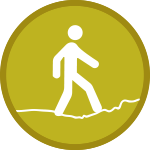 EASY TO MODERATE
Generally easy walking, through woodland and fields, possibly uneven tracks with some ascents and descents and occasional longer days up to around 22km/13 miles. An example of one of our Easy to Moderate walks would be The Dordogne.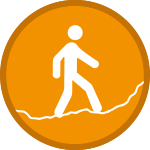 MODERATE
Moderate walking over an array of possible surfaces; woodland, fields and possibly some rocky and uneven paths, with the possibility of longer days up to around 26km/16 miles, and sustained ascents/descents generally up to around 500m. A good example of one of our Moderate walks would be Umbria.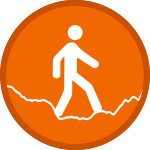 MODERATE TO STRENUOUS
Walking on rocky or uneven terrain with plenty of ascents and descents, or days that can often be as long as 31km/19 miles. An example of a Moderate to Strenuous holiday would be the Coast to Coast.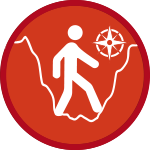 STRENUOUS
Long days, possibly walking up to 37km/23 miles on some days, or walking across rough terrain, possibly in the high mountains, with sustained ascents and descents most days up to 1000m +. You will need to be competent with map reading on the routes that are not way-marked. An example of a Strenuous walk would be the GR20 in Corsica.