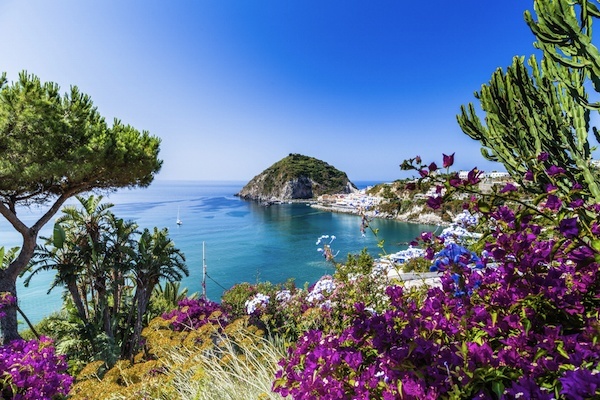 It's a new year and thoughts are turning to where in the world we'd like to visit this year, what hot new spots are around and where we can take the best walks on our planet.
We've had a good old look at the best walking destinations and come up with some of our favourites for the year ahead.
Mediterranean Coast
As the spring sets in, the Mediterranean Coast is such a beautiful place to be. There are two best walks that spring to mind for 2019.
The first route runs along the northernmost Costa Brava, a coastal region of Catalonia in northeastern Spain. This gorgeous route links tiny coves, medieval hilltop towns and fishing villages, with plenty of opportunities for dipping into the ocean to cool off, or for having a lazy beach day along the way.
The Costa Brava is filled with lovely places to sleep, eat and drink so you can team your day time walking with some night time fun too.
The other equally lovely walking route on the Mediterranean Coast is the Ligurian Riviera of Italy. The Italian Riviera is crescent-shaped strip of Mediterranean coastline straddling between the south of France and Tuscany.
This stunning route follows the ancient path high above the sea through woods, terraced vineyards, olive groves and the villages of the so-called Cinque Terre, for centuries accessible only to those coming on foot or by boat.
Mount Lengia, Tanzania
Tanzania is famed for Mount Kilimanjaro and hiking up this beast of a mountain is of course one of the best walks in the world whatever year it is, but this isn't the only incredible walk in Tanzania, far from it in fact.
We love Mount Lengia, meaning Mountain of God In Maasai (local people thought they could hear God rumbling from within). It is a sacred mountain to the Maasia people and a very special climb.
Having said this it is certainly not one for the faint-hearted or beginner walker as this is still an active volcano and is a very tough hike.
The volcano is accessed from camps around the edges of Lake Natron and the hike usually starts around midnight, with a plan to climb with head torches and be at the summit in time to watch an awe-inspiring sunrise.
You'll need to check the cloud and weather conditions with your guide the evening before to make sure there's a good chance of clear skies in the morning because you really don't want to make this journey and not be rewarded with the views from the top.
The five to six-hour hike is heavy going and is almost solidly uphill, climbing on a path of sometimes deep sand, and other times loose rock so you must be prepared, both physically and mentally.
Its a challenge, but its a good one!
France
France is a great place to find the best walks that 2019 has to offer. With an an amazing network of official long distance footpaths, or grandes randonnees as they are called locally covering 20,000 miles through hugely varied terrain and even very different climate zones, you are sure to find a walk that you'll fall in love with.
One of our favourites follows the slow meanders of the River Seine, passing by beautiful historic abbeys, royal hunting forests, quaint riverside communities and an abundance of great places to eat (you are in France after all!)
Budapest, Hungary
Budapest is the capital city of Hungary and the Pearl of the Danube.
The Bakony is a mountainous region, forming the major part of the Transdanubian Mountains, and located just 30 km north of Lake Balaton.  It is an isolated region with an almost magical beauty containing densely forested ridges, small lakes and numerous medieval fortresses and monasteries.
There are many, many stunning walks in this area and once here, you'll probably want a couple of days at Lake Balaton, the main summer attraction of Hungary.
The best walks in the Bakony mountainous regions are usually run by local guides and travel companies and it can certainly be worth booking onto an organised tour and walking in a group. The local guides have so much information on the area and know the safest routes and the best viewing points, not to mention that it's always great meeting new and like-minded people whilst waking.