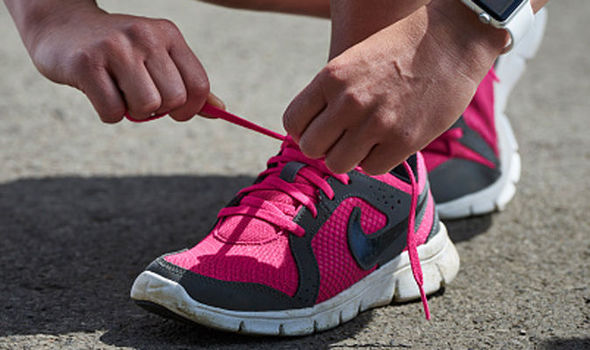 There's never a better time to decide to get fit, healthy and be more active than in the new year. We tend to see the new year as a new beginning, a fresh start and a clean slate to change things up about ourselves and our lifestyle that we weren't happy with in the previous year.
If you've decided that exercise needs to feature more heavily in your life in 2019 then we suggest that you start walking. 
Walking is a fantastic form of exercise, it's low impact on your body, it burns those pesky calories and it also gets you out and about in nature breathing fresh air into you lungs, winning in every way!
So how as a beginner how can you start walking and make it a part of your life in 2019? Here are some top tips.
1.Make Walking Part Of Your Every Day Routine
Make walking a part of your normal routine and you'll have a much easier time keeping it up because you won't be constantly thinking about how and when to fit it into your day. Set aside a specific time of day to walk, or go about your daily tasks on foot rather than driving. Walk your dog, take your children to school on foot, make the effort to walk to the shops (if its not too far) or even park further away from work/the shops so that you have to walk a little to get there.  If you can routinise it, you're more likely to keep doing it, and that's the aim!
By putting those car keys down you'll also be doing your bit your the environment which is a huge plus.
2.Find Other People To Walk With
Find a friend who's willing to go walking in your area with you, perhaps you know someone who also has healthy new years goals. Maybe you've a work colleague who would like to take a walk on  lunch break at work instead of sitting in the staff room.
If there are two of you walking, collectively you'll benefit from having double the resolve to get out there, if one of you is having a down day the other can pep that person up and drag them out – remember you won't ever regret getting out once you start walking.
If you can't think of anybody that you already know to walk with then jump online and look for local walking groups, these groups are everywhere, full of like-minded people who will offer support, encouragement, great walking routes and above everything else, a group of people to share your walking endeavours with.
3.Start Small
Even people who have been walking for years sometimes need a little push to lace up their shoes and get out of the door. If you're having one of those days then do it anyway and tell yourself its just 10 minutes. Often we just need that push to leave the house and once we are out, our blood pressure has gone down and we feel a flood of positive endorphins, we might even surprise ourselves with a nice long walk!
When you're planning your walking routes don't pick the biggest hill to climb up when you first start walking, start small and build up, this way you'll feel a sense of achievement as you start to walk harder paths in shorter lengths of time, rather than feeling disappointment at not being able to finish routes that are too hard for you.
4.Treat Yourself To Some New Gear
There is something really nice about hitting the shops and buying ourselves some nice new walking gear, it helps us feel excited about our endeavours to start walking and gives us motivation to get our new gear on and get out there!
If another new years resolution is to buy less new 'stuff' then there are plenty of second hand shops and selling sites that will have walking gear in great condition (and far cheaper!) so think about this options rather than buying new all of the time.
As you walk you'll be enjoying fresh air and nature more so why not be a part of helping to preserve it too.
5.Use An App
Using a walking App can be really motivating, logging the steps you take, the gradients you walk and the weight you probably lose is really satisfying and its nice to see just how far you've come.
A little friendly competition never hurt either, challenge a colleague or friend to a walk-off, with each of you using the same App to work out your steps walked and comparing at the end of the week.
6.Walk To Music
For me walking is also about being out and about in the world, being mindful of my surroundings and immersing myself in nature, but many say that they tend to get a little bored and unmotivated whilst walking, especially if they are on their own or are walking to school or work and its not a particularly pretty walk. If you start walking and find you feel this way too then download your favourite tunes onto your phone, pop your headphones in and listen as you walk. If you choose upbeat songs that usually make you want to dance you'll probably find yourself walking faster than normal, music is incredibly motivating.
7.Keep Things Varied
Try and keep things as varied as you can, of course if you are walking daily to work then there isn't much you can change up, but on your days off pick new and interesting routes, drive to the coast and walk by the ocean, pick beautiful woodland walks or walk to places of interest. The more variety you have in your walking the more you'll enjoy it and want to keep it up.
8.Make A Day Of It
Once you start walking, find your stride and are able to walk for longer periods of time then make a day of your walk, take a paced lunch and pick a spot with an incredible view or find a nice pub to walk to and round off the day with some lovely food.
If you have places on your list to visit like castles, viewing spots and so on, incorporate these into your walk to give your walk purpose and keep you excited about things.
Good luck to all of you who plan to start walking, you are doing something great for your body and mind and you won't regret it!