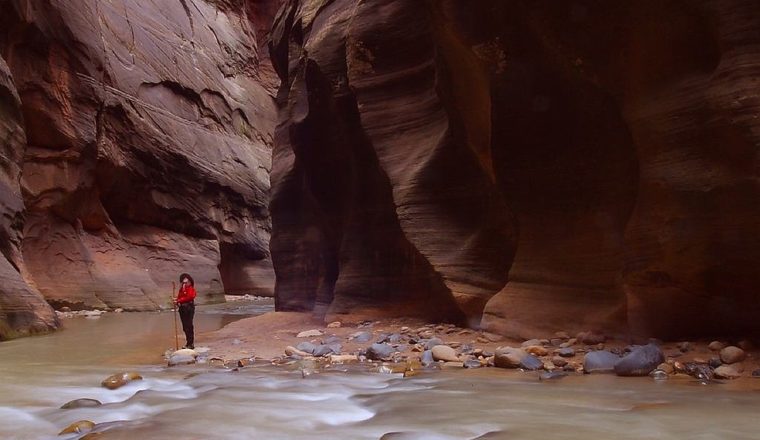 We have all been on a walk at some point in our lives that totally took our breath-away; be it the unthinkably beautiful scenery, the incredible ocean views or the sheer difficulty of the walk, these are those walks that we remember and talk about for the rest of our lives.
We've put our heads together and come up with our our 6 most breathtaking walks on planet earth, enjoy!
1.Routeburn Track, New Zealand
Beautiful New Zealand is a walkers paradise with glorious, un-spoilt scenery at every turn.
On the South Island you'll find the Routeburn Track which stretches over 20 miles and takes three days to complete.
Found at the foot of The Southern Alps, this breathtaking walk is a hard one to get onto since walking numbers are extremely limited, but persist until you do because it is incredibly beautiful.
This is a guided walk through Fiordland and Mount Aspiring National Parks, from The Divide on the Milford Road to the Routeburn Shelter near Glenorchy.

It is the ultimate alpine adventure that weaves through meadows, reflective tarns and alpine gardens, rewarding you with spectacular views over vast mountain ranges and valleys.
2.Everest Base Camp, Nepal
Probably one of the most famous walks in the world is the Everest Base Camp trek reaching dizzying heights of 5545m at Kala Pattar. This breath taking walks takes three weeks to complete and is no easy task, requiring a lot of previous preparation.
Journeying to Everest Base Camp you will traverse valleys and mountains while basking in the unique and beautiful scenery of this incredible part of the world.
The Everest Base Camp trek on the south side is one of the most popular routes in the Himalayas and is visited by thousands of trekkers each year who usually fly from Kathmandu to Lukla to save time and energy before beginning the trek.
3.The Narrows, USA
Carved through time by the Virgin River, The Narrows in Zion National Park are a real feast for the eyes and are the narrowest section of Zion Canyon with walls a thousand feet tall.
This breathtaking walk is 16 miles long and more than half of it takes place in the river, including some areas in which you may need to swim! It can be completed in a day and there are some great campsites locally.
Most people choose to start their hike from the Temple of Sinawava via the Riverside Walk and then walk upstream before turning around and hiking back down to the Temple of Sinawava.
4.Overland Track, Tasmania, Austraila
Situated in Tasmania, The Overland Track is 50 miles long and takes around six days to complete.
Whilst trekking between Cradle Mountain and Lake St Clair – Australia's deepest natural freshwater lake, you will see mountains, lakes, moors, forests, waterfalls and Mountt Ossa and won't fail to be in awe of the beauty of nature in this part of the world.
Do keep in mind though that the Overland Track is a serious undertaking for well–prepared walkers with a good level of fitness.  This is a remote alpine area and the weather can change rapidly, even in the summer.
5.Pays Dogon, Mali
Pays Dogon is one of Africa's most scenic places and one of the most beautiful on the planet which is why so many hikers choose to hike through this landscape.
This breathtaking walk can take up to 10 days with hikers visiting ancient cliff dwellings and Dogon villages as they traverse the peeks.
You will need to hire a driver or a car which you will then have to drive to the one of the hiking start villages; Kani-Kombole, Djiguibombo, Ende, Dourou or Sanga.
Dogon Country is the name used for a region of south-central Mali renowned for its secluded villages embedded on cliffs that are up to 500m tall which were given UNESCO World Heritage Site status in 1989.
The Dogon people have been living in this area for more than a thousand years and have developed their own religion, culture and language.
6.Fitz Roy Trek, Argentina
Mount Fitz Roy can be hiked using various routes with the average hike measuring around 40 miles. All of the routes offer stunning views of Patagonia that will leave you utterly in awe.
Mount Fitz Roy was originally called Chalten, which in Tehuelche dialect means 'smoking mountain'. The Tehuelche thought that the mountain looked like a smoking volcano which is actually due to a rare eolian phenomenon that makes the clouds surrounding the granite peak appear as if smoke is coming out of the mountain.
You will need to travel to El Chalten, the gateway to Fitz Roy, which is reachable by bus from either El Calafate or San Carlos de Bariloche and embark on your chosen hike from there.