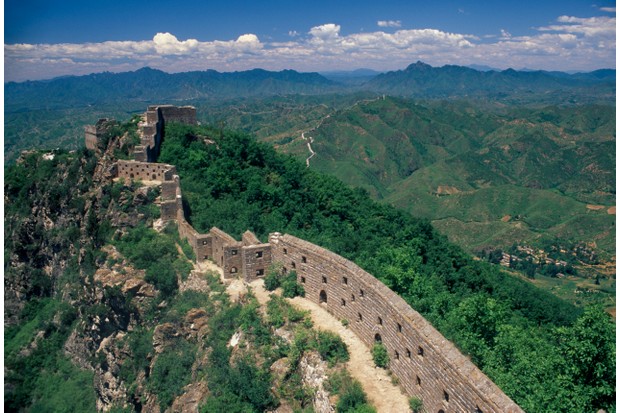 There are some walks in the world that we hear about time and time again and are super popular attracting many visitors each year. Sometimes we avoid these walk because we think of them as over touristy and busy, but often there is a very good reason why these world class walks are so popular, and that's because they are just mind-blowingly beautiful, and deserve all of the attention that they get.
We've hiked all over the globe and have picked our top 10 world class walks right here.
1.Meteora, Greece
This unique geological phenomenon and UNESCO World Heritage Site takes you on a journey back in time following the footsteps of the first monks who arrived here more than 15 centuries ago.
The hike begins from the foothills of Doupiani rock, beneath the old ruins of Pantokrator monastery and crosses through the incredible rock formations to reach the northern side of Meteora. You'll discover the hidden ruins of St. Dimitrious on this truly beautiful of world class walks.
2.Hadrian's Wall, England
Hadrian's Wall is a spectacular World Heritage Site stretching 73 miles from sea to sea across some of the wildest and most dramatic countryside in England.
Walking the wall you'll explore ruined forts, museums and a Roman town.
Take in the breathtaking panoramic views from Housesteads Roman Fort and wander the most complete example of a Roman Fort anywhere in Britain.
3.Inca Trail, Peru
In just 26 miles the Inca Trail in Peru manages to combine beautiful mountain scenery, lush cloud-forest, subtropical jungle and a stunning mix of Inca paving stones, ruins and tunnels – all leading up to Machu Picchu, the mysterious 'Lost City of the Incas'.
You will of course have seen images of Machu Picchu but nothing can describe the beauty and mystery of this location and seeing it first hand is an experience you'll never forget.
4.Bryce Canyon, Utah, USA
Bryce Canyon's landscape is unique – there's nothing quite like it anywhere else on earth.
You can either view the landscape from the canyon rim or even better by hiking down in amongst the hoodoos and other interesting formations.
5.Great Ocean Walk, Australia
The Great Ocean Walk is truly beautiful, hugging the dramatic coastline between Apollo Bay and the Twelve Apostles along the Great Ocean Road, it offers a huge variety of contrasting habitats, historical interest points, wildlife and picture perfect remote beaches. What more could you ask for?
6.The Great Wall of China
Another of the world class walks that you'll hear about time and time again is the Great Wall of China, but just because this walk is so popular does not mean that it isn't wonderful. 
Stepping out across the peaceful semi-ruin of a section of the Great Wall is like walking in the footsteps of the past. You gain a great sense of the scale of this remarkable piece of engineering whilst trekking and will pass ancient monuments and witness day-to-day life in rural China.
7.Table Mountain, South Africa
Towering 1086 meters over Cape Town, and around 500 million years old, Table Mountain is up there in our world class walks list.  
Once an island, now boasting more plant species per square kilometre than a tropical jungle, this flat-topped mountain is a real treat and offers incredible views from the top. Trails run the length and breadth of the mountain, offering exceptional hiking for all levels of experience and fitness.
8.Milford Track, South Island, New Zealand
The Milford Track is one of New Zealand's most popular world class walks, with approximately 14000 people completing it every year.
The huge valleys that you'll see throughout your trek along the Milford Track are the result of glaciation over the last two million years. These glaciers carved their way through the landscape leaving behind the U-shaped valleys and ice-gouged ledges that you'll see as you trek.
Beech trees dominate the forest of the Lower Clinton and beyond Mintaro the track climbs above the forest through sub-alpine scrub, and into the tussocks and alpine herb communities of the pass.
It is a truly beautiful walk that is increasingly popular with every year that passes.