Whether it was Hamlet, Mansfield Park or Jane Eyre that pulled on your heart-strings, prepare to be transported to the lives of their creators by walking the countryside that these authors would have called home.
This Spring we have put together a list of walking tours designed for those of you who love to spend your days outdoors, in the company of a classic piece of literature. So here's how you can walk in the footsteps of some of Britain's best known literary figures, on one of our walks for literature lovers.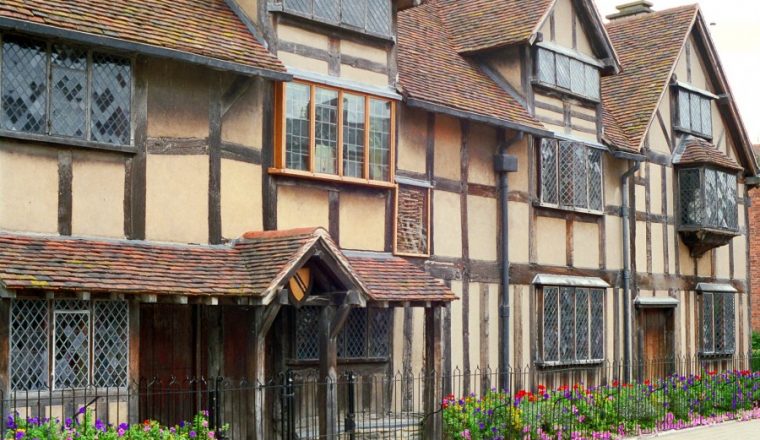 This five night tour is perfect for those of you who have lived and breathed the works of the most famous playwright in the world; whether at school, university or just because!
The tour starts in Stratford-upon-Avon, a gorgeous market town in Warwickshire and, of course, the birthplace of William Shakespeare. Also home to the Royal Shakespeare Company, this town is brimming with 800 years of English history, not least because of its cultural heritage and association with the poet. You can choose to visit Anne Hathaway's cottage, where the young Shakespeare would have courted his future wife, or visit the site where the playwright spent the last 19 years of his life.
From here, you can walk the route that Shakespeare might have walked when he left his birthplace for London sometime between 1585 and 1588. Although the exact route he would have walked is uncertain, his connections in Oxford and his familiarity with Warwickshire and the Cotswolds allow for a very educated guess.
Although not exact, this beautiful tour will have you following in Shakespeare's footsteps through gorgeous quintessential English villages, like Woodstock, home of the stunning Blenheim Palace, and past some notable landmarks, such as the Rollright Stones, an ancient site spanning years of Neolithic and Bronze Age development.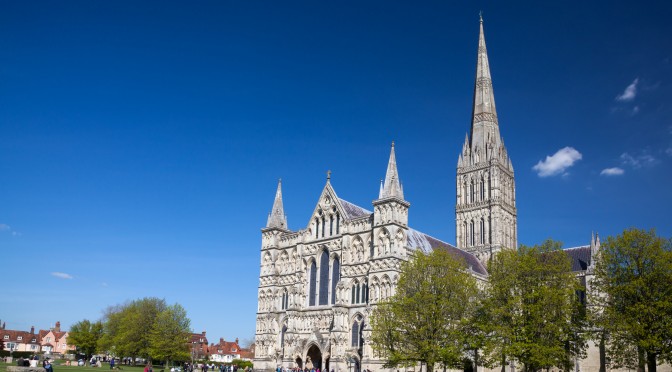 Whether you fell in love with Mr. Darcy in Pride and Prejudice, Captain Wentworth in Persuasion or Colonel Brandon in Sense and Sensibility, this four day walking break will have you swooning once again as you walk among the beautiful Hampshire countryside where these literary heartthrobs were born.
The tour begins at the magnificent Winchester Cathedral in the heart of its historic town centre. From here, the walk is calming and picturesque as you make your way through Itchen Valley. There are some charming Hampshire villages and country pubs to be seen and plenty of churches to visit, most with pilgrimage connections.
The village of Alresford is a reason in itself to embark on this stunning walking break. Two nights of the tour will be spent in this handsome Georgian town with its pastel, colour-washed houses and serene riverside walks.
From here you will make the final and exciting stretch, through pretty woodland, to arrive at Chawton, Jane Austen's ancestral home. Now open to the public, you can explore the home of one of England's most beloved authors and walk the gardens where many of her iconic characters would have been created.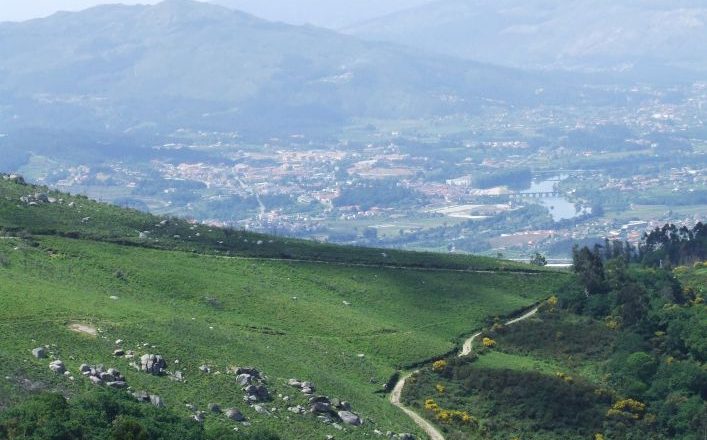 This extraordinary six day tour will surpass all expectations as you walk among the landscapes and past iconic landmarks that provide the backdrop to many of the novels written by the Brontë sisters, including Wuthering Heights, Jane Eyre and The Tenant of Wildfell Hall.
You will begin the tour at Oakwell Hall, famously featured in the eldest Brontë's second novel, Shirley. From here, the walk will have you passing through Thornton, the birthplace of all four of the Brontë children and across moorland countryside, evocative of the scenery formulated in many of the sisters' novels. Finally you will arrive in the photogenic town of Haworth, the home and burial place of this famous literary family, apart from Anne who is buried in Scarborough, and where their father, Patrick, was appointed rector.
You will have the opportunity to walk via Top Withens, said to be Emily Brontë's inspiration for the Earnshaw's family house in Wuthering Heights and thence through Lancashire into Wycoller. The latter's 16th Century Hall, now in disrepair, is also said to be Charlotte Brontë's inspiration for the manor-house of Ferndean in Jane Eyre.
*To book your next tour and explore the lives of these incredible literary figures please visit our Walking Holidays page.