India lies in South Asia and is the seventh largest country by area, with more than 1.3 billion people.
With the Himalaya's spanning ten Indian states in the north, the hills of the Western Ghats to the south and the beautiful beaches of the West Coast, walking in India is as varied and as beautiful as you would imagine.
With huge variety from mountains, to tea plantations and beautiful sweeping beaches there is a walk in this country for everybody, and something for all ability levels too.
The North Eastern Himalayas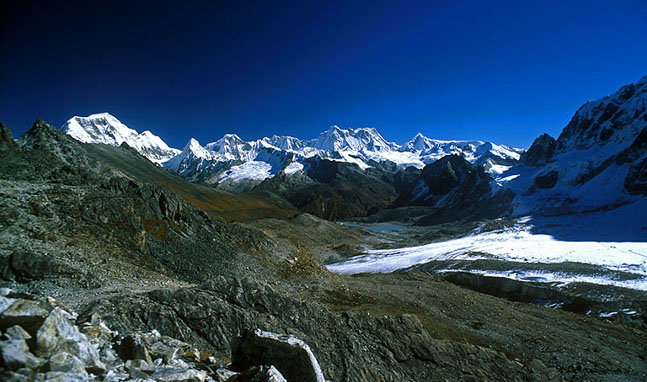 This region in India is best reached by a short domestic flight into Bagdogra followed by a long drive to Kalimpong. Its a big journey but its well worth it.
India's little patch of northeastern Himalaya is squeezed in-between Nepal, Bhutan and Tibet. The northernmost section is the state of Sikkim with a wonderful network of well worn walking trails that take you past Hindu shrines, Buddhist monasteries, Nepalese food stalls and Bhutanese architecture.
An hour's drive outside of Darjeeling  and you'll find Glenburn Tea Estate. The Darjeeling area has few roads, with local residents relying on the network of trails that wind through the tea plantations and surrounding villages. Strolling through the tea plantations is a lovely experience, especially for those tea lovers amongst you!
A rewarding hike is the five hour walk to Darjeeling town from Glenburn, passing through a number of tea estates and forested areas, you'll also come across the Buddha of Badamtam, a 4.2m high bronze statue built on a viewpoint that looks out across the beautiful Himalaya's. In Darjeeling town you can enjoy a well earned lunch before heading Glenburn.
The Himalayan Foothills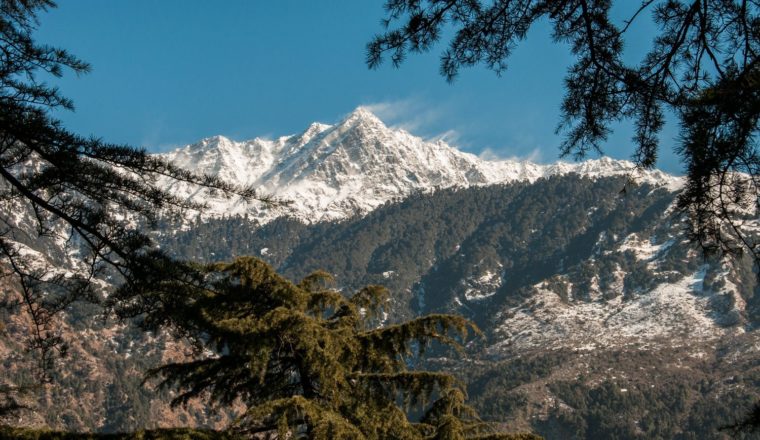 In the foothills of the towering, snow-capped Himalayas, not far from the borders with Nepal and Tibet, lies a hidden India of small traditional villages, deep wooded valleys and high, wide ridges with stunning views of Nanda Devi and the other majestic mountain peaks.
This is a region of India where local people work the land in harmony with nature, and where you will encounter a rich diversity of flora and fauna with a simple and slower-paced rhythm of life.
The Binsar Wildlife Sanctuary offers good footpaths, many made of stone and these link pretty villages, winding around the forests of pine and oak. Views change continually as you stroll – sweeping panoramas of the great peaks of the Indian Himalayas, misty valleys south towards Almora and little farms that thrive on the steeply terraced land around the villages.
Bird and animal life is abundant in this area and you may even be lucky enough to see eagles and vultures. There are also leopards in the area and the best time to see these incredible creatures is at dusk, so keep your eyes peeped for a rare glimpse.
The Western Ghats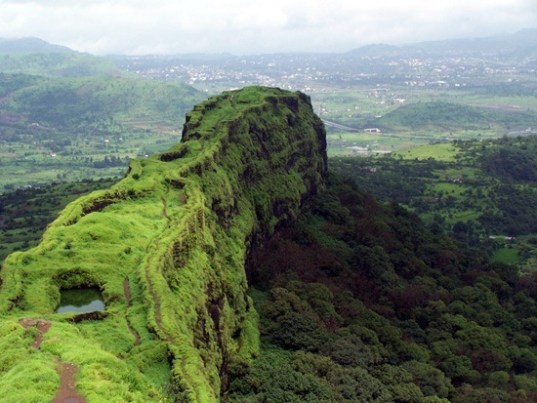 Older than the Himalaya's, the Western Ghats is a 1000 mile ribbon of mountains running all the way down the western side of the subcontinent, from Gujurat in the north to Kerala in the south. They are so biologically diverse they've been awarded  UNESCO World Heritage Site status.
They are rife with wildlife and host over 500 bird species and more than 7,400 kinds of flowering plant with many more being found each year.
You can take leisurely strolls through forests or day long walks up to some of the highest tea fields in the world, an incredible sight.
Hiking up to Tadiandamol in Coorg is one of our favourite walks in this area. Coorg is one of the most beautiful destinations in South India, best appreciated by trekking up its highest peak, Tadiandamol.
This is a moderately easy hike crossing tiny steams and coffee plantations.
If you fancy trying to spot some larger wild animals like elephants, chital, crocodiles and tigers then head for the Wayanad Wildlife Sanctuary which is also renowned for spectacular bird watching.
The Western Beaches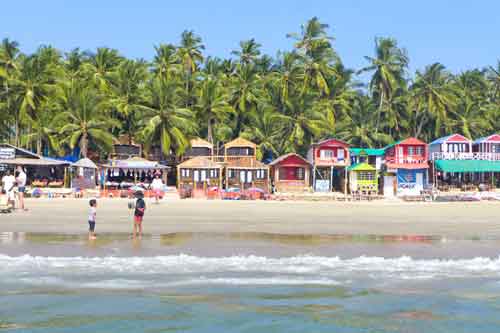 The western beaches of India are arguably the most beautiful in the country and have some really special places to walk.
Stunning Varkala beach lies around one hour north of capital Trivandrum in Kerala, and provides quite a peaceful experience. This beautiful beach has a long paved stretch of cliff bordered by shacks and views that extend over the Arabian Sea. Come here to walk, rest and rejuvenate, with yoga and Ayurveda being popular here.
Picturesque Palolem Beach is enclosed by a thick forest of coconut palms and lies in far south Goa. This mile long, shady, semi-circle shaped beach continues to grow in popularity every year and it is easy to see why. It now attracts a diverse and lively crowd and is incredibly beautiful.
Arambol on Goa's far northern stretch of coastline, has become the new hippie haven. Once a small fishing village, it's now full of long term travellers.
If you like your alternative therapies such as meditation, yoga, tai chi, and reiki the you'll love it here.  The nightlife is relaxed, with live music and jam sessions happening on the beach. Its a chilled out place and will suck you into its welcoming and peaceful vibe.