Turkey is a country that straddles eastern Europe and western Asia and has cultural connections to ancient Greek, Persian, Roman, Byzantine and Ottoman empires. 
This fascinating country is home to around 79 million people and covers 72,454 sq km of land compromising of 81 provinces that are divided into separate districts.
Turkey is a vast peninsula that is made up of many different landscapes; parallel mountain ranges, extinct volcanoes and plateaux fissured by valleys and plains. It is a land of natural beauty just waiting to be discovered, and how better to do this than by trekking in Turkey. 
Eastern Lycian Way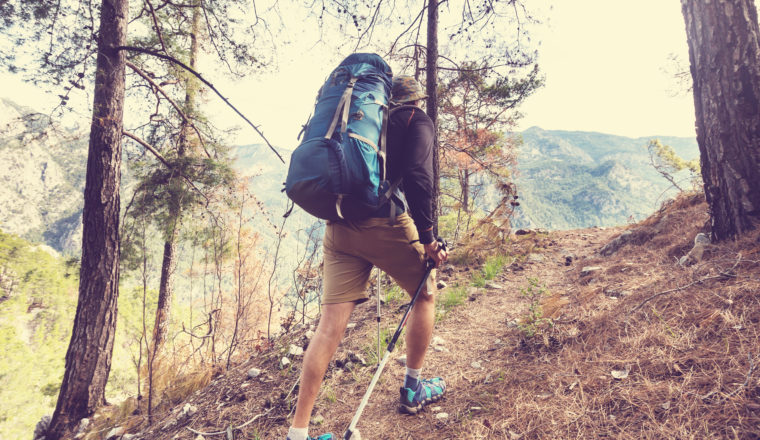 Running through Lycia, an ancient region of Turkey, the Lycian Way follows a mixture of coastal trails and inland paths in the Taurus Mountains. It is a rich landscape covered in luscious forests, fed by the many streams and rivers that weave through the region.
When trekking in Turkey on the Eastern Lycian Way you will visit mountain villages, goat trails and trek through peaceful forests, over agricultural land and past ancient terraces. 
Turkey has a very colourful history and evidence has been found of the earliest forms of civilisations living in the lands that now are classed as part of this country. This area is littered with historical remains with historic discoveries been made all the time by experts and non-experts alike. 
Following routes used by local shepherds, hunters and farmers you'll meet many locals along the way and will be amazed at their friendly and welcoming attitudes. 
Sample the delicious locally grown produce in one of the many traditional restaurants on route too. 
Western Lycian Way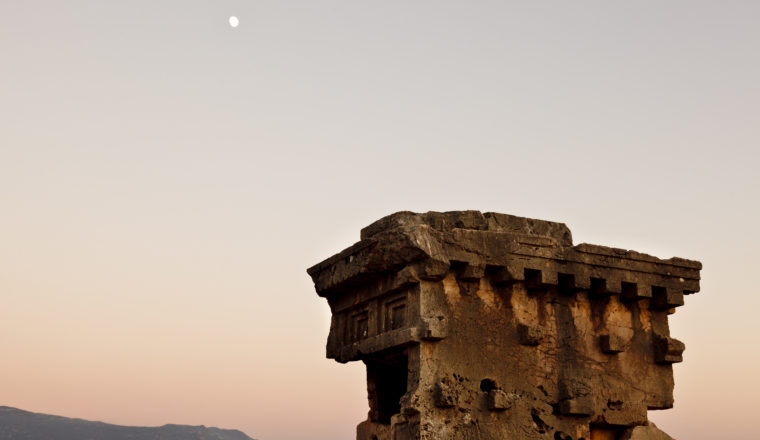 If you fancy taking a dip in the beautiful  waters of the Mediterranean then trekking in Turkey on the Western Lycian Way would be a great choice for you. The Lycian Way is considered as one of the most stunning hiking trails in the world with the West having gorgeous views out to the ocean. 
A great base for this walk is Patara, home to one of the most stunning ancient cities in Turkey as well as the stunning, long beach with perfect sand dunes. This 12 km sandy beach is a protected area for sea turtles and rare birds; it is uninhabited and natural.
Take some time in Patara to discover the old aqueduct and siphon which carried water from the hills and into the city.
Your hike will take you to high-alpine paths that offer views of the coast and of the peaks of the Taurus Mountains which sit up to 3000m high. The steep coastline at Alinca is wonderfully dramatic, while typical cultural landscapes are found in the hinterland. You'll pass pine trees, olive groves and Mediterranean macchia as you wonder the paths.
Along the way you will discover the beautiful village of Faralya which is perched high up in the foothills of Baba Dag, meaning 'Father Mountain', overlooking the butterfly valley. Hikes up here include weaving clifftop paths plus a visit to the lagoon at Oludeniz should definitely be on the agenda. Take time to see the abandoned ghost village of Kayakoy and once your day is done, put your feet up and enjoy some delicious Turkish meze or a nice black tea.
Cappadocia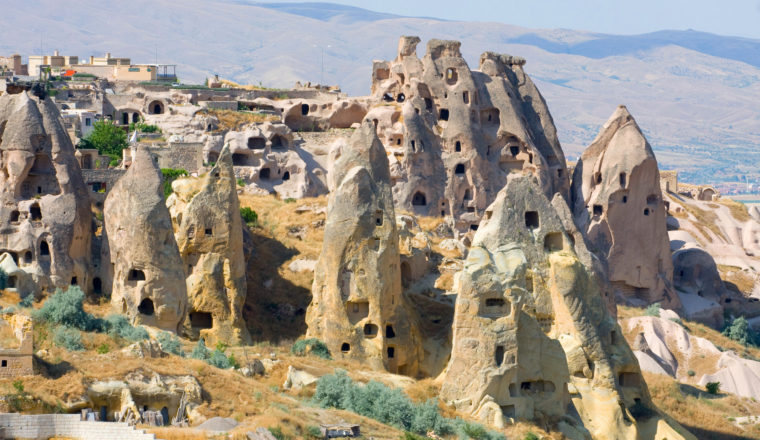 Over the years the volcanoes Hasan Dagi and Erciyes Dagi erupted over the Central Anatolian Plateau to form the unique landscapes, rock formations and fairy chimneys that make Cappadocia what it is today. Since early Christian times the people of the area carved houses and buildings into the rocky pillars here and built underground cities, which have left a fascinating natural and historical legacy.
It is definitely worth visiting Ortahisar, meaning middle fortress, with its ancient rock formations, stone houses churches and narrow little streets. 
The walking trails here will bring you to beautiful green valleys surrounded by lunar looking landscapes and through ancient cities and fortresses. 
A nice idea is to take a hot air balloon ride in Goreme early one morning to enjoy the stunning sunrise over the fairy-tale landscapes.
Carian Trail and The Aegean Coast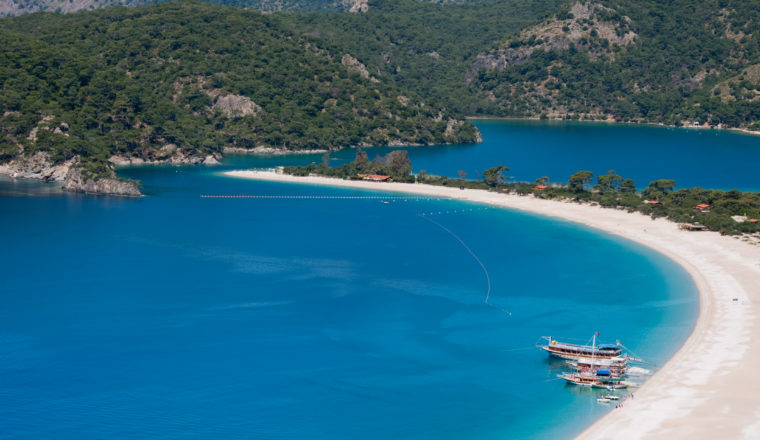 If you are trekking in Turkey then head to the south-west and you'll find some picture perfect trails along the Aegean coast. 
The Carian Trail takes you through a fascinating coastal landscape that is divided into smaller and larger peninsulas, bays and islands. Along the way you'll walk in deep, green forests and admire the glowing white rocks of the thousand-metre-high cliffs rising above the sea.
The  trail itself is named after the Carian civilization meaning the region is rich in ancient ruins and history. Take some time to visit the settlements of Hydas, Amos and Loryma that are connected by stone-paved roads and paths and are surrounded by well-preserved city walls.