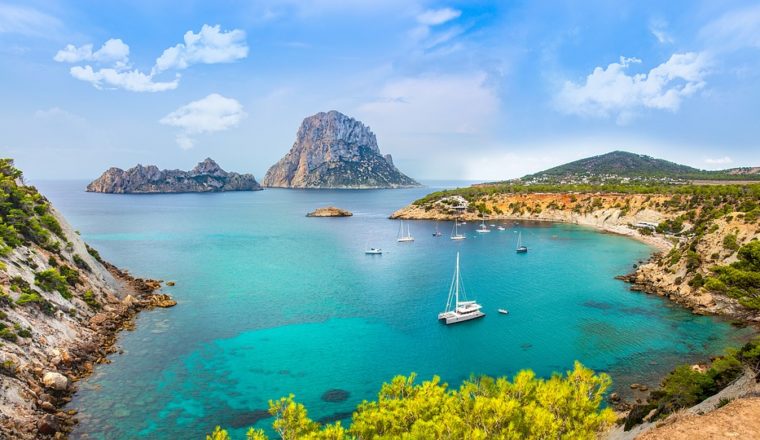 When you think of the island of Ibiza there are a few things that spring to mind and none of these usually involve cycling! Partying the night away, glamour, fun, beautiful beaches and magnificent scenery may feature highly, but edge away from the obvious beaten track and you'll find an incredible Balearic island just yearning to be discovered on two-wheels. 
The cycling season usually begins in February and is busiest until May with most cycle shops and cycle tour operators open until October. July and August are the hottest months on the island so not ideal for long and strenuous rides but if you do decide to visit during these months then just make sure to get up early and enjoy a cooler start.
Although these are the most common cycling times you can actually ride in Ibiza at any time of the year. Enjoy the mild winters, sunny skies and the fabulous light and colours of autumn and spring. 
There are plenty of places to hire out bikes on the white isle so no need to go to the hassle of lugging yours over to the island with you, and many of these places are specialist bike shops where you can get whichever type of bike will suit your style, plus cycling gear should you need it. 
The highest point of Ibiza is only 475 metres above sea level meaning Ibiza isn't a mountain bikers dream but you will definitely find things to love about cycling here; think rolling roads and quiet lanes lined with olive trees. The South of Ibiza is luscious and green offering fast, smooth roads to ride whilst the north of the island is more hilly with rougher, smaller roads and quiet vistas. Ibiza isn't a big island so there is no reason why you can't experience both parts of the island. 
Plus with Ibiza being a small island it means you are never too far from the sea which makes for some stunning cycling views.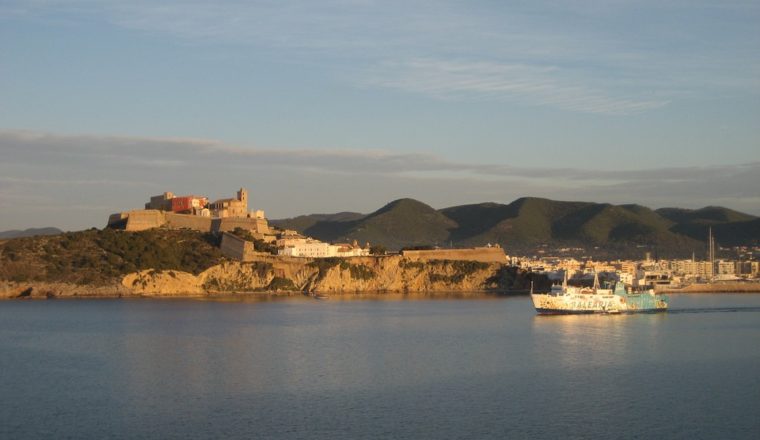 Overlooking the coast, towns like Port de Sant Miguel make the perfect spot for a ride and because it is relatively small and undiscovered by road cyclists it's no surprise that you often have the road to yourself – bliss. 
If you are looking to get off the tarmac though and onto rougher terrain then Ibiza's vast array of trails will allow you to explore the island without the need to spend too much time on the road.
Because of the hot and dry climate here on the island the single tracks are often fast and dusty and can be handled well with a mountain bike and even though there are no huge mountains here there are definitely some short, steep climbs around to keep everybody happy.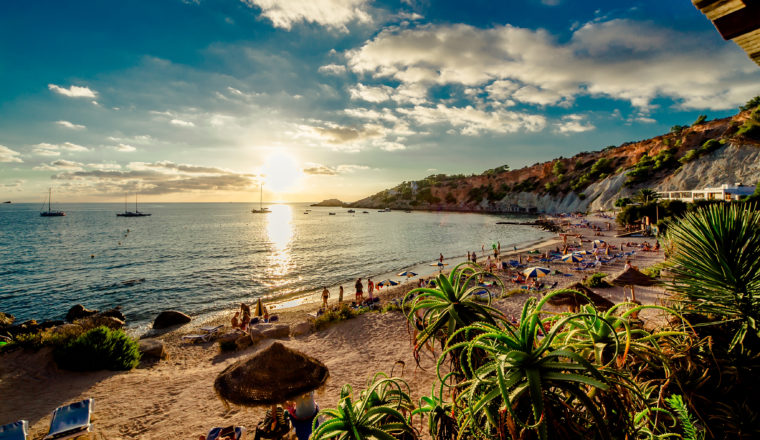 Head for Route 19 to take an 18 mile cycle circuit around the north of the island – a nice ride that takes in the stunning coastline to one side and the poppy meadows of the farmland on the other. 
Continue on Route 19 and you'll reach the stunningly beautiful Na Xamena, a bay with glistening, clear water and gorgeous soft sand that isn't overrun with tourists, just the odd diving boat and visitors to the high-end hotel at the top of the cliff. 
Next you'll pass through the village of Sant Llorenc de Balafia and more beautiful coves to stop at and take a moment just to breath in the beauty of this part of the island. 
All cycle routes on the island have been classified as either easy, medium, medium to difficult or difficult, so you can pick a route to suit your ability level. 
Whichever you pick though we can assure you that you will get to see parts of the island that most party revellers never reach and you will fall in love with Ibiza for all of the right reasons.