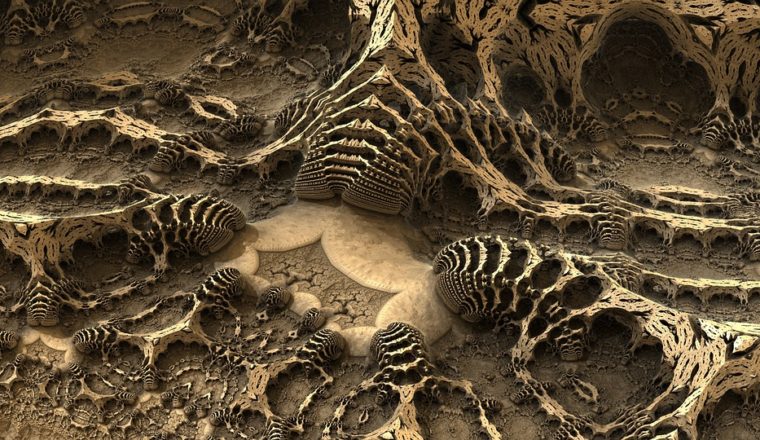 If you are a lover of all things history and get excited uncovering new fossils and potentially finding new dinosaur remains or fossils of ancient beings, then there are some amazing parts of the world to walk where you can do just this.
So pack your back, brings some tools and head for these fossil hot spots to see what you can unearth.
Dorset, UK
The Jurassic Coast in Dorset, UK boasts 95 miles of coastline that stretches from East Devon to Dorset.
In 2001 it was made England's first World Heritage Site because of the sheer amount of incredible fossils that have been found in this area.
The Jurassic Coast is famed for its limestone cliffs that are made up of layers of sedimentary rock and they are brimming with fossils.
Although you aren't allowed to chisel these fossils out of the rocks, you can search the beach for fossils that have been eroded away and would otherwise be taken away by the tide of the ocean.
Charmouth is one of the safest places in this area for fossil hunting and while you are here you must visit the beautiful Durdle Door and all that the Jurrasic Coast has to offer.
Maryland, USA
With one of the longest Miocene exposures in the world at around 24 miles, The Calvert Cliffs in Maryland, USA are filled with loose fossils which you can go and discover.
Around Laurel, the ground is rich with iron ore that was mined for manufacturing in the 1800/1900s. Today, 'Dinosaur Park' continues to preserve the land where dinosaur fossils can be found and protect the fossils that they find.
You can visit the park from dawn until dusk, and while you can visit the fossil bed, you are not allowed to take any fossils outside of the park, so just bare this in mind if you are taking young children who may need some prior warning so as not to be disappointed.
The best time to visit is from midday to 4pm on the first Saturday of each month when palaeontologists and experts are on hand to answer questions.
Ohio, USA
Once covered by deep, tropical seas and later by giant glaciers, the Ohio landscape features an abundance of fossils. The glaciated portions of the state are home to Ice Age fossils including plants and ancient mammals, and the north west of the state has extensive Devonian exposures including a fossil park.
With over five acres of rock quarry you'll find this a great spot to search for fossils and once you are done here then head to Caesar State Park in Waynesville to have a look at their collection of Trilobites, Brachiopods, and Gastropods.
Nangetty, Australia
The Coalseam Conservation Park in Nangetty, Australia protects an area of botanically diverse kwongan heath, in the midst of farmland. While it looks dry and forbidding in the heat of summer, in spring a spectacular show of wildflowers transforms it to a wonderland of diverse colour and it is incredibly beautiful.
There is constant work in this area to preserve the regions naturally preserved marine fossils that are found in the coal mine's of Nangetty, Australia.
Riverbend has the highest density of fossils in the area but it's also worth checking out the local limestone cliffs that date back to the Permian era.
The Scenic Fossil Picnic Area on the East bank of the Irwin River is a good spot too for fossil searching and just to take a break and admire the beautiful scenery.
Yunnan Province, China
Lufeng County is located in the middle part of Yunnan Province and was well known for the discovery of many dinosaur fossils in 1930's. Since this time though so many more dinosaur fossils have been unearthed in this area.  
Lufeng owns the largest number of dinosaur fossils in the most integral bodies with the richest in species. Therefore, it is often reputed as the hometown of dinosaurs.
Lufeng is the only locality that found dinosaurs fossils belong to 2 geological ages at the same place and the dinosaurs fossils discovered in Lufeng fill the gap about dinosaur fossils in the mid Jurassic Period in China, making this a really exciting place to go looking for dinosaur fossils.
Borre, Denmark
The island of Mon in Southern Denmark is home to Mons Klint which is one of Europe's most fossil rich beaches.
In order to reach this beautiful stretch of coastline you must travel through dense forest and you'll come to the GeoCentre Mons Klint, a geological museum and information point, perched right on the cliff.
The remote nature of this Mons Klint makes it unique among fossil sites, although it also means that visitors are only able to access it via car and/or a long hike so make sure that you are aware of this and set out early.
At the beach and in the cliffs you can find sea urchins and bivalves from the Cretaceous period and fossils can also be found in the flint. At the nearby beaches you can also find sea urchins.