The world is our oyster when it comes to walking, in every country there are incredible places to discover and hikes to be enjoyed. The landscape on our earth is so incredibly varied that we could be walking frozen mountain sides, or hot, hot desert plains.
We all have our favourites terrains to walk, but where on earth can you find the most beautiful walks imaginable? Here are our favourites.
Mount Sinai, Egypt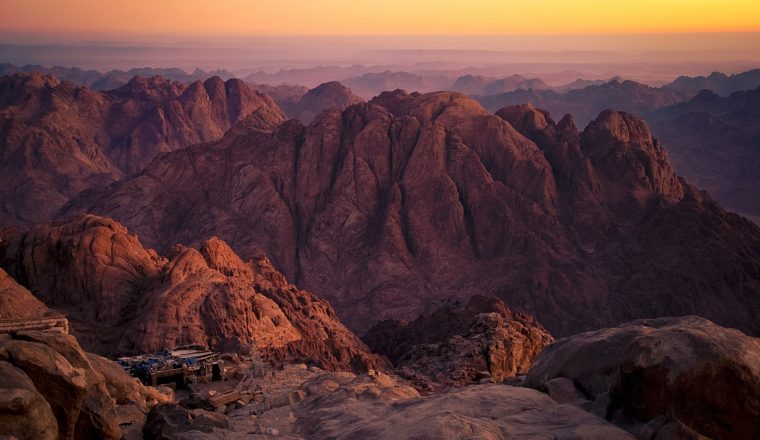 Bright blue skies and sand-coloured mountains make an incredible setting when walking in Sinai. The main draw to the area is Mount Sinai, a sacred place where God is said to have created the Ten Commandments.
One of the most beautiful walks here usually starts in the darkness with you ascending the gentler side of the mountain which takes a couple of hours and starts from the monastery of St Catherine. Once you've made the climb you can watch the sun rise in this most magical of places, before heading down via the steep Steps of Penitence. Your legs might not like you for a few days but it is well worth it.
Santiago de Compostela, Spain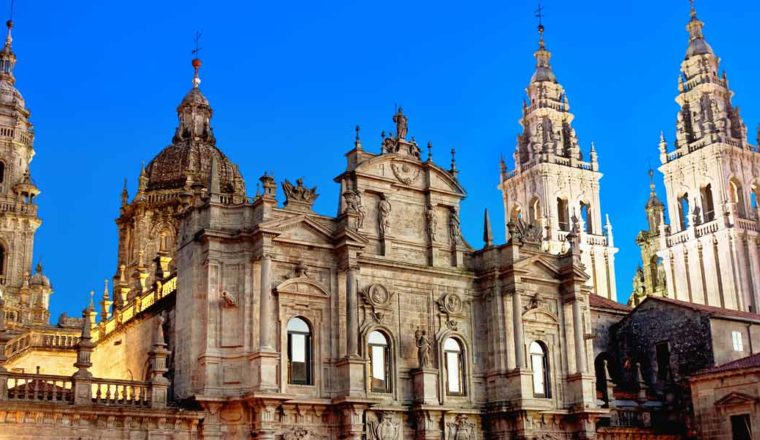 This ancient pilgrimage route dates back to the tenth century and is still a very popular path today and one of the most beautiful walks.  Santiago de Compostela (Way of St James) has strong religious and secular ties which is why so many people still make this trek every year.
Traditionally the route crosses through some of the most beautiful and bucolic parts of France and Spain with the end goal to end up at the Cathedral of Santiago de Compostela in Galicia, in northwest Spain.
Bryce Canyon, Utah, USA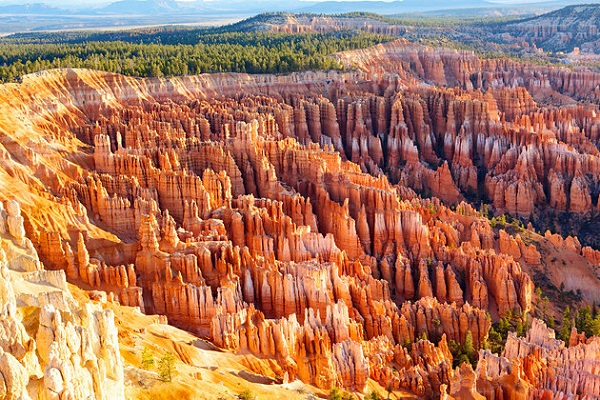 Bryce Canyon in southwest Utah is an incredible landscape and one of the most beautiful walks in the USA, in our opinion.
A geological wonder of jagged, colourful spires called hoodoos; bright red, dusky pink, vivid orange and lemon yellow will dazzle your eyes.
There are many different trails leading through the canyon, our favourite being the magical Wall Street trail, which laces its way through an alarmingly narrow gorge making for a super exciting walk.
Te Araroa Trail, New Zealand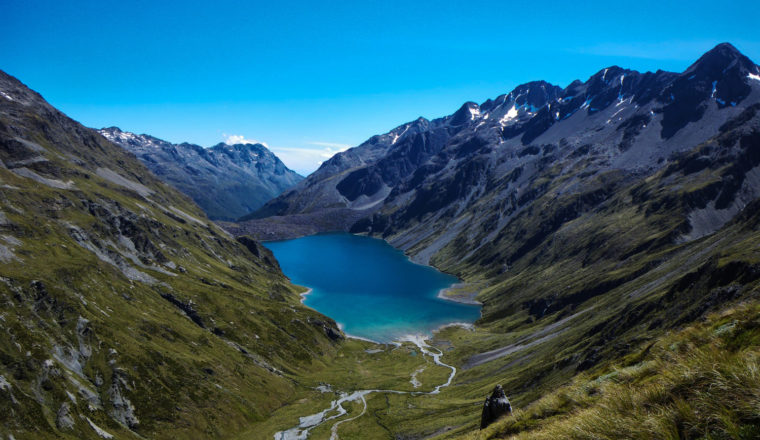 There are many beautiful walks in lovely New Zealand but the Te Araroa Trail is rather special, taking in spectacular New Zealand landscapes from beaches and volcanoes to forests and cities.
This 3000km route stretches from Cape Reinga in the North of New Zealand to Bluff in the South and was officially opened in 2011.
The Te Araroa is unique in its rapidly changing landscapes. Beginning where the Tasman Sea and Pacific Ocean meet you may be fooled into thinking this would be a nice beach stroll, yet this first stretch is no easy task; the sand packs like concrete, and there is limited coverage from the blazing New Zealand sun.
Immediately after the ocean the trail enters the thick, steep, and infamously challenging Herekino and Raetaea Forests. These forests challenge hikers with tree roots, deep mud and unforgiving trailside cliffs.
According to local legend, if you make it past these forests unscathed then the odds of completing the entire trail are in your favour. Good luck!
Overland Track, Tasmania, Australia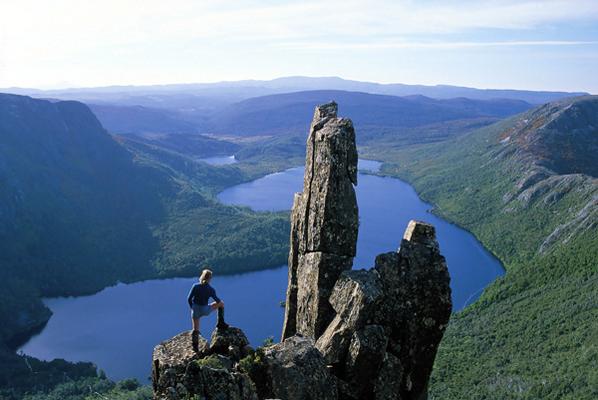 The Overland Track in Tasmania, Australia, is a 40/50 mile trail that runs through some of the wildest and most beautiful natural terrain on the planet. One of Tasmania's most beautiful walks this trail is part of the Tasmanian Wilderness World Heritage Area where you can experience solitude, untouched terrain, and a vast variety of landscapes including highland mountains, rain forest, alpine lakes, and eucalyptus groves.
This area is also a biodiversity spot offering countless opportunities for watching wildlife such as wombat, platypus, and the Tasmanian devil.