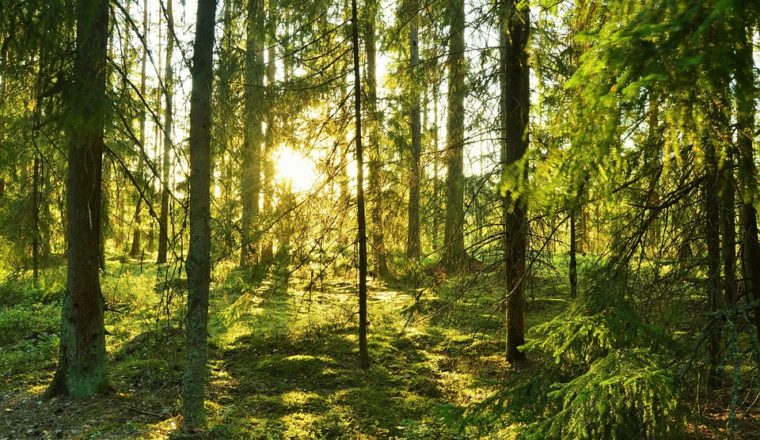 Sweden is a beautiful, Scandinavian nation with thousands of coastal islands and inland lakes, forests and glaciated mountains, offering some stunning walking opportunities. If you are thinking about your next hiking holiday and are looking for a new destination then walking in Sweden really must go on your 'to-do' list.
The vast majority of Sweden's roughly 400 hiking trails that criss-cross the country are clearly marked and dotted with many well-maintained hostels, mountain stations and huts making walking in Sweden pretty hassle free.
The country has numerous challenging hikes so if you are an experienced walker you really won't be disappointed, these include the 400km Kungsleden in the north – stretching almost 400 km from Abisko National Park to Hemavan incorporating wild mountain landscapes, bubbling brooks, foaming rivers and high mountain plateaus.
If however you aren't as practised walker and are looking for easy to moderate walking routes, your best bet is to stick to Sormland or Stockholm's archipelago.
You'll find boats, bridges and public transport that connect the islands off Sweden's southeast coast with larger islands.
Sormland sits to the west of Stockholm and has more than 1000 km of well-marked walking routes, ranging from 2 to 21 km and all very achievable for most levels of walkers.
If you are travelling to the Northern part of the country to go walking in Sweden because you want to experience the Midnight Sun then head over for mid-May until the end of July. At this time, the sun never sets and it is daylight for 24 hours a day. The experience of watching the sun literally bounce up off the horizon and never go down is quite incredible and also means that you can actually go hiking at any time of the day or night.
At the other end of the spectrum, the days become much shorter in Northern Sweden as you move towards autumn and by mid-September the sun is once again setting around 7pm.
The season for hiking normally begins in mid June and  there can still be low temperatures at this time and sometimes even snow.
By the time summer reaches its height towards the end of July, daytime temperatures average in the high teens, but can also be much hotter and occasionally temperatures up to 30 degrees are possible.
You may come across both midges and mosquitoes in the far north so dress appropriately and take repellent.
If you choose to go walking in Sweden in the Southern part of the country you'll find the hiking season is much longer – from April/early May to end September or even into October.
April, May and June can still be pretty cold so make sure to pack lots of layers. You will find this a beautiful time to go walking in Sweden though with far less people around.
June to August sees the summer months in Southern Sweden with higher temperatures and long days and although the midnight sun doesn't happen in the south you will still find in midsummer it is hardly night for long.
Sweden has some beautiful National Parks and nature reserves that are just perfect for walking including the Haringe Nature Reserves, the Stendorren Nature Reserve, the Tyresta National Park and Stockholm's Ecopark which is a combination of giant oaks and nature trails around Djurgarden Island in the centre of Stockholm, providing an urban oasis for city dwellers and meaning you don't have to go too far from the city to enjoy beautiful.