As your walking holiday specialists, we are passionate about the great outdoors and would like to share in these experiences with you. We want to see the moments that you have captured when on foot; whether that's walking the dog, meandering the British countryside or trekking in Nepal!
To Enter our Photo Competition: #WorldOnFoot
Our Spring photo competition will run from February 2017 until midnight on the 1st June 2017.
We're looking for photos that you have captured on foot; Please remember to accompany your photo with a brief description of where the photo was taken!
Please submit your photos to:
*Please don't forget to include your name and where the photo was taken- see our terms and conditions for more information.
Our Spring Photo Competition will close at midnight on 1st June 2017. The competition will be judged by our World Walks team of travel and tourism experts and we will announce the competition winners in the Summer.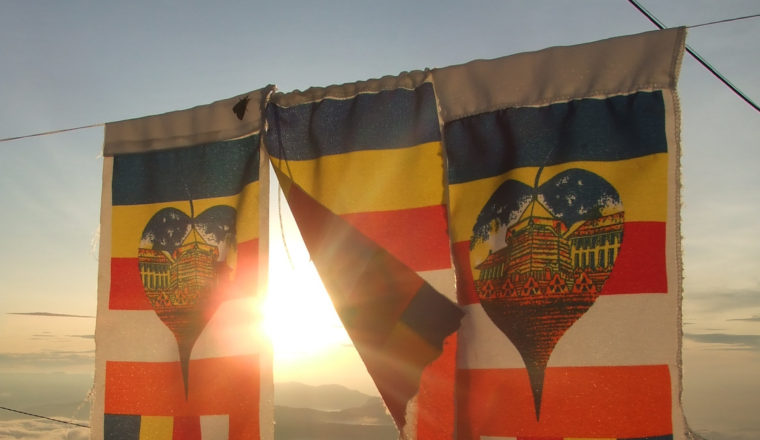 Winter Photo Competition Winner 2016: Angela Wilson
Adams Peak, Sri Lanka
"It took a 5 hour hike up 5,500 steps to get this moment and I certainly breathed it in with awe, I couldn't believe the breeze caught the flag at the perfect moment to reveal the sun, it was such a beautiful sun rise and definitely a #WorldWalks."