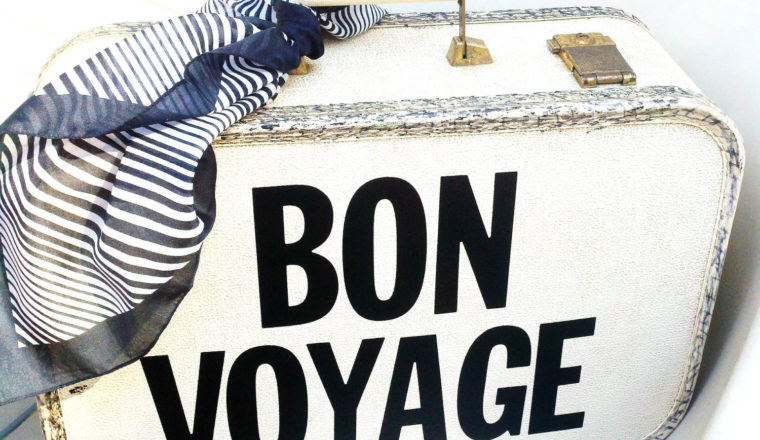 We book our holidays months in advance, we dream about them, look forward to them and will them to hurry along but we all know that the reality of holidays can sometimes run less smoothly than our perfect dreams and can result in great disappointment.
Here we have pulled together some essential travel tips to make your next trip a roaring success.
First of all, be realistic and plan for the worst case scenario, this way you can only be pleasantly surprised. It sounds a little negative but its not, it just means making sure worst case scenarios have been thought about and problems, if they do rear their ugly heads, can be dealt with quickly and easily.
To make sure that any arising issues can be dealt with promptly, make sure your emergency items are packed with your travel on luggage and not stashed at the bottom of your suitcase. You need to be able to access emergency gear at any time. Last year, more than 29 million pieces of luggage were delayed, damaged, or lost at the world's airports, meaning you could be without essential items for some time. For just this reason a sneaky one to add to our travel tips it to back a few pairs of underwear! You'll thank us if anything does happen to your luggage.
Moving on we would strongly advise you book all connecting flights on the same itinerary. This just make things so much more simple if anything were to happen to your luggage, meaning the first airline you flew with would be responsible for sorting out your baggage issues and you wouldn't end up having to speak to 25 different people/companies. You really won't want the stress.
Losing your luggage can actually have a positive effect on you for the long term though. When you're forced to live off very little you realise that most of the items you've packed were really not essential and in turn this can help you to live on less and pack a little lighter for future trips. Clever packing is never a bad skill to learn if you plan on doing a lot of travelling over your lifetime.
If you really do come unstuck and don't know where you are going/what to do next, don't be afraid to ask for help. My general experience of seeking help when traveling has been very positive. If you are polite and nice then people really do want to help you get the best experience from their country and will often go out of their way to be of assistance.
Do make sure you pay this forward though, if down the line you see someone who looks a little lost then draw on your own experiences and go out of your way to be kind and helpful to them.
Finally, if you are going to enjoy a stress free break away then you yourself need to keep a positive mindset. Things are going to go wrong, nothing ever goes exactly to plan, but if you can keep you head from getting bogged down with stress and negativity then you will get through any issues.
Travel is all about leaving your comfort zone, having completely new experiences, meeting new people and at times testing yourself with what you're capable of. Just make sure to be super prepared and on the ball – follow our travel tips and you can and will enjoy all that is throw your way.
Happy travels!