With one in every eight people on planet earth living in or city, it is not always easy or convenient to get right out into nature and go walking, even though most of us do want to do as much walking as we can.
If you know where to look though you'll find some truly beautiful walks in our planets bustling cities meaning you don't need to go too far out of your city to go hiking.
Sometimes great walks in the city are right on our doorstep and we've no idea that they exist, so we've scoured the globe on your behalf and have come up with the 6 best city walks in the world.
1.The High Line, New York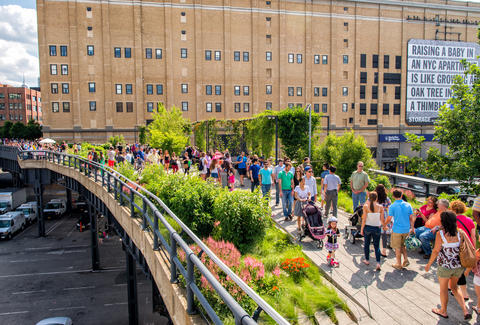 New York's High Line is an old disused railway line that has been converted into a walking trail.
Opened in 2009, the High Line has become a 1.45m long park full of plants, sculptures and art.
Conveniently it's also the best way to shortcut through Manhattan if you don't want to spend an eternity waiting at pedestrian crossings, and what a beautiful way to do it.
The High Line is fully wheelchair accessible which means anybody can take this pretty route.
Although short it is  a must see walk in incredible New York and can be tagged onto other walking routes in the city.
2.The Hong Kong Trail, Hong Kong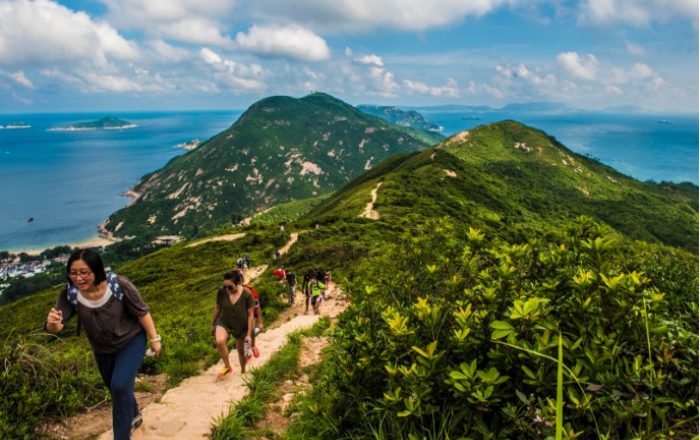 For a densely-packed, high rise city, Hong Kong has a surprising number of places to escape to somewhere green and scenic, which in our opinion makes it a rather wonderful city and a great pace to go walking.
The Hong Kong Trail is around 31 miles long and wanders through a series of parks on Hong Kong Island.
Starting at Victoria Peak and ending at Big Wave Bay the path journeys along well-marked paths through forest, past waterfalls and crossing streams. It's a beautiful route that feels like a fabulous slice of nature in such close proximity to the city.
3.The SeaWall Vancouver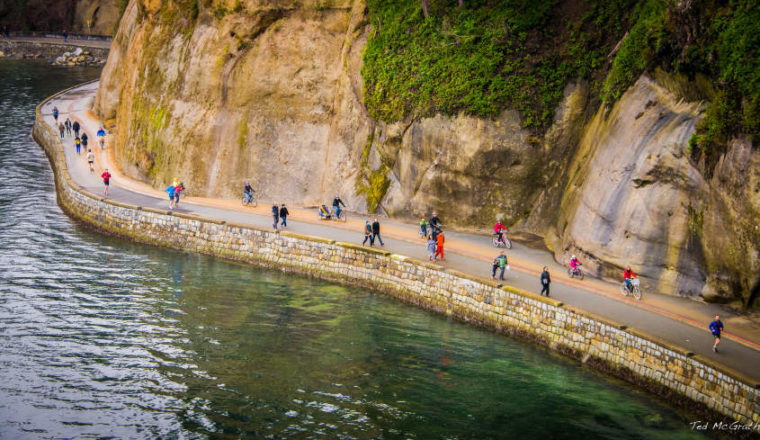 The SeaWall in Vancouver was originally constructed as a way of combating coastal erosion around Stanley Park and now extends for 13.6miles from Coal Harbour to Kitsilano Beach.
This is a super popular route for walkers, cyclists and skaters and has in fact been divided up so that each has their own section to use.
This is a gorgeous route and is a great way of beach hopping. Spend a day checking out Vancouver's coast line and pack your swimmers.
4.Bondi to Coggee Cifftop Walk, Sydney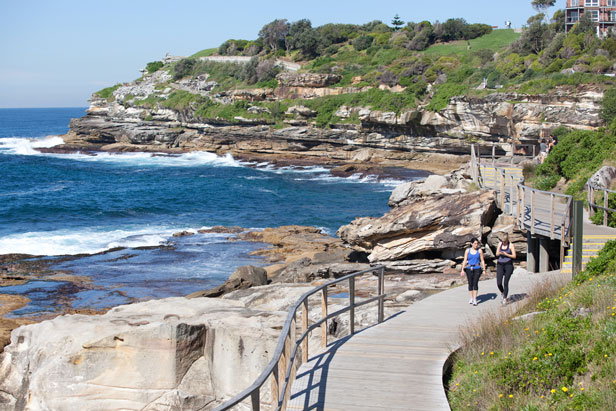 If you've been to Sydney then there is a strong chance that you made it to the famous Bondi Beach and did the Bondi to Coggee walk.
This walk along the cliff edge takes in the atmospheric Waverley Cemetery, sealife-filled rock pools, snorkeler-friendly Clovelly Beach and outdoor gym equipment along the way, in keeping with Sydney's fitness culture.
You'll find walkers, dog-walkers, power walkers and joggers hitting this route and it is a really beautiful spot.
At the right time of the year you can go whale watching from the cliff edge and during October/ November the walk comes alive with amazing sculptures for the Sculpture by the Sea festival.
5.Platteklip Gorge, Cape Town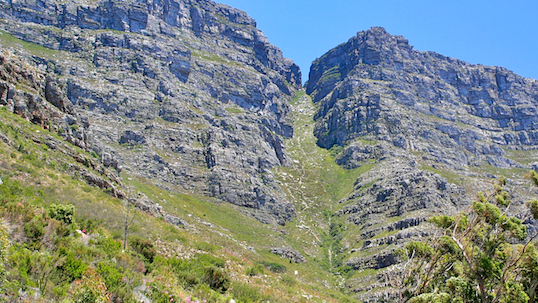 This has to be one of the most beautiful city walks on our list, the route through Platteklip Gorge up the front of the magnificent Table Mountain, clambering through steep-walled ravines will take you 2.5 hours and isn't for the faint hearted. You'll arrive at the top slightly more sweaty and dishevelled than when you began but will have an enormous sense of achievement and THE most incredible views.
The other option is to jump on a cable car and save your legs the hard work. You can always walk back down again!
6.The Thames Path, London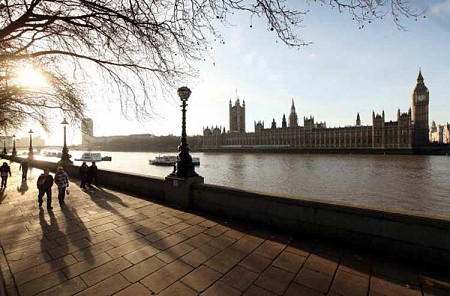 The full Thames Path runs for 186 miles from source to sea and around 79miles of this goes through London.
The path is broken down into sections, including the Thames Barrier in the east and heading more centrally to the Tower of London, the London Eye and Houses of Parliament.
Taking the Thames Path is a beautiful way to see all of the highlights of the city from the waters edge.