Since 1998 we have provided our customers with a tailor-made service, offering you the opportunity to discover fascinating places at your own pace and in your own time. We offer a wide variety of walks all over the world, for every walking ability and preference.
It is our policy to work with small, local specialist operators at each destination. This means that you are able to get in touch with someone who understands and appreciates the culture of the country you are touring at all times while you are on the trip.
For some holiday inspiration, have a read of some of the 'postcards' we have received from our customers around the world: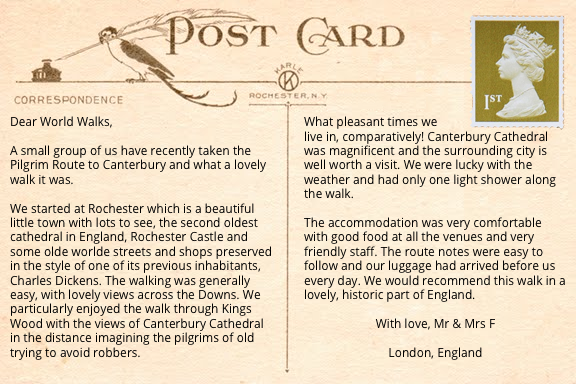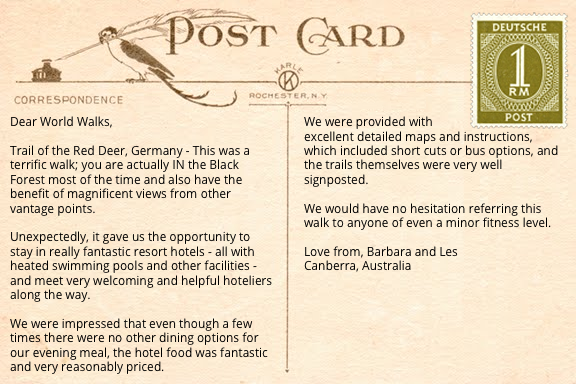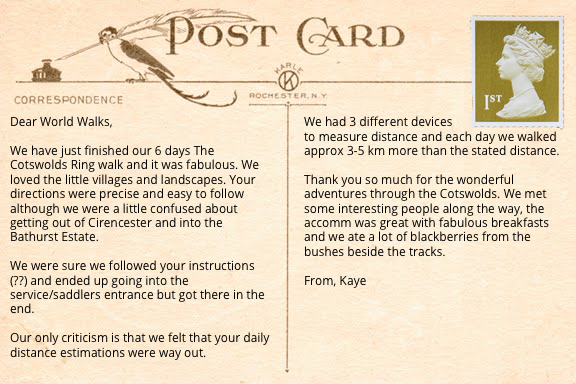 For more information on the types of walking holidays we provide, please call us on +44 (0)1242 254353 or send us an email with your enquiry. We would also be happy to tailor the walk to your specific needs and considerations.